Praise! Prayer! Patriotism!
Tuesdays 7pm (Eastern)
Enter Here
But don't have to wait! You can help
right now
at the
ACTION PAGE
(Updated Monday Jul 25, 2016 10:50 AM)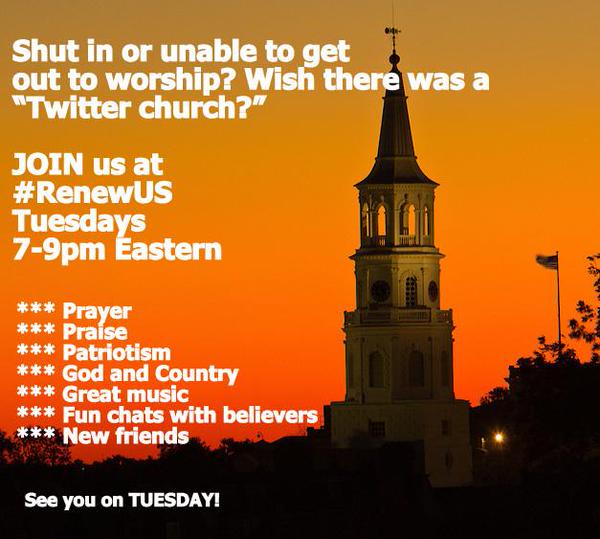 Thinking you need to find a way to combine your LOVE OF GOD with your LOVE OF COUNTRY? We agree!
Meet with like-minded Patriotic Christians, joining forces to:
Pray
Listen to great Christian music
Praise God
Share concerns
Share victories
Send Inspirational and Patriotic Tweets
Chat with fellow believers
This will be a safe place for believers and seekers alike, with uplifting content, Biblical inspirations, and meaningful prayer! Expect a unique blend of FUN and FELLOWSHIP with expressions of need for Godís guidance and healing Ė both personally and for our beloved USA!
#PJNET's live events have a proven track record of generating 1000's of tweets with a consistent message and hashtag. Our proven technique has been instrumental in trending hashtags nationally. During the live event, tweet buttons are presented that have a Gospel centered message
already filled in and ready for you to tweet
. All you do is click the tweet buttons to dispatch the tweet for yourself - adding your voice to the choir of believers on twitter!
But there's more! Each tweet button has an "RT" icon next to it that will list
every tweet from those who have participated
. All you do is go down the line and retweet others who have participated. It snowballs fast when everyone is supporting one another with retweets.